Greetings from Lagos, Portugal. I write this from the balcony of our apartment overlooking the ocean, enjoying a soup-bowl-sized cup of coffee Jerry just served me. The boys are still in a slumber. It is Day 22 of our 29-day Epic Europe Family Adventure, and I have not a single complaint…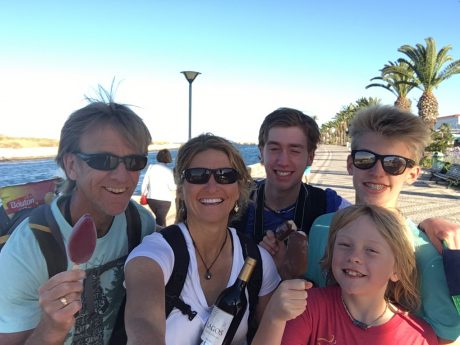 (By the way, this is my 13th blog post published so far during our 29-day "Epic Europe Family Adventure." If you're interested, all previous trip reports from this Epic Family Adventure include are listed and linked to at the bottom of this blog post.)
We rode a bus from Lisbon to Lagos. We disembarked the bus, and quickly converted our Patagonia Black Hole duffels into backpacks, and started our walk to the apartment we had rented near the beach. This was one of our longer walks from train or bus to hotel, but at the end of this one was a beach and an ocean – and rest and relaxation. So, though it was very hot and sunny, and our bags were heavy, and the last half mile uphill, and our apartment was up three floors of steps, the boys "leaned in," and were like eager beavers.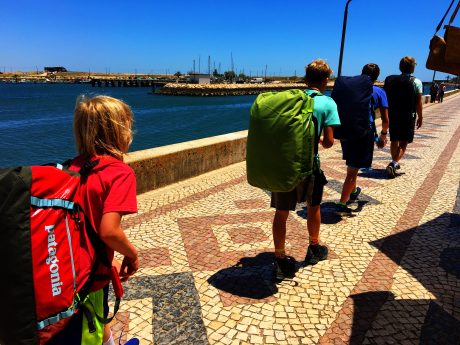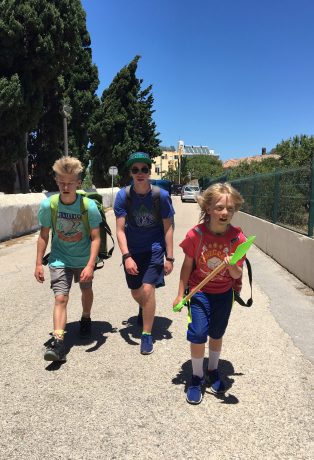 Lagos is in southern Portugal's Algarve region, the southernmost region of continental Portugal. The Algarve is the most popular tourist destination in Portugal, and one of the most popular in Europe, and we can sure see why. Pronounced Lah-goosh, Lagos is situated along the bank of the Rio Bensafrim.
We are in an area known as Praia Dona Ana. Some of the locals we have talked to claim this to be one of the most beautiful places on Earth. We concur! We have been to beaches in Mexico, Hawaii and California, and so far, this particular beach, Dona Ana, is our favorite. I think the best way to describe this part of our Epic Adventure is to say it is our "R & R" portion. As I write this, we are colored by the sun, and moving at a snail's pace. It is wonderful.
Months ago we had booked a half-day kayaking tour that promised to take us into caves and through the many grottoes and narrow passageways for which this area is famous. We couldn't wait to get on the water, and to see some of the natural wonders beyond the epic sandy beach. We were not disappointed!
We also have enjoyed hiking the cliffside trails to get that exhilarating and spectacular vantage of the shoreline and grottoes. We also made sure to explore the Ponta de Piedade Lighthouse, the beautiful Igreja Santa Maria church (in which we lit a candle and offered prayers for all those wounded and killed in the mass shooting in Orlando that we learned about this morning), Forte Ponta da Bandeira, which according to PlanetWare was built in the 17th century to defend the approaches to Lagos harbor, this square-shaped, pocket-sized fortress remains in remarkably good condition considering its age. Situated over a wedge of sand overlooking a shallow bay, four turrets shaped like spinning tops set at each corner help distinguish the fort's squat profile. A narrow moat lends the stronghold an impregnable quality, and sightseers have to cross a drawbridge to reach the inner courtyard. We also walked to the Castelo de Governadores, a medieval castle, which are 16th Century walls, after reading about them in Lonely Planet: Aside from its hedonistic appeal, Lagos has historical clout, having launched many naval excursions during Portugal's extraordinary Age of Discoveries.
And, from Portugal-Live.net: Historically, Lagos' greatest allure has been its geographical position. Lying opposite the north African coast in the Bensafrim estuary, it attracted settlers, foreign invaders and became a focal point for discovery voyages at the time of Portugal's Golden Age of Discoveries. Prince Henry the Navigator brought fame to the region by founding his navigation school in nearby Sagres, by residing in Lagos and building his famous caravels in the town. Lagos soon became a hub of maritime activity as explorers such as Gil Eanes, the first to round Africa's Cape Bojador in 1434, departed from the town in search of new land and fortune. Vessels returning laden with riches and slaves transformed Lagos into a base for African trade and brought increased wealth and prosperity to the area.
Following are photos (and two videos) that are better than my words…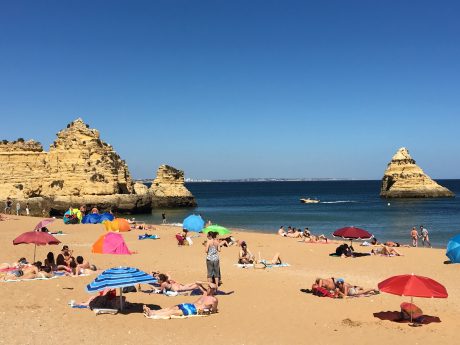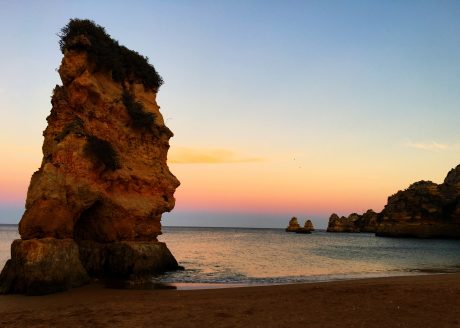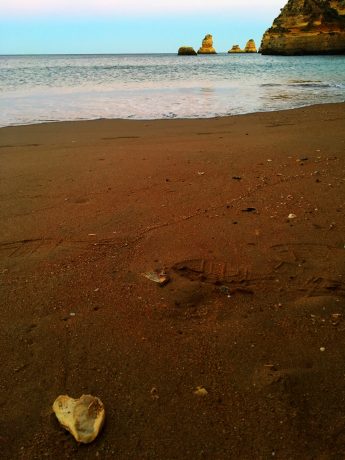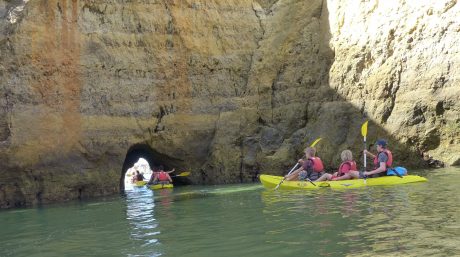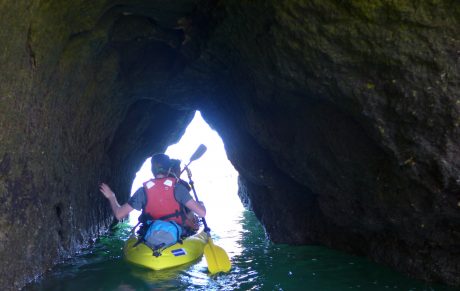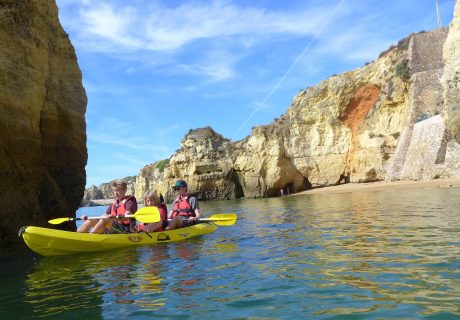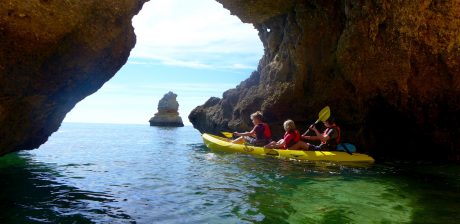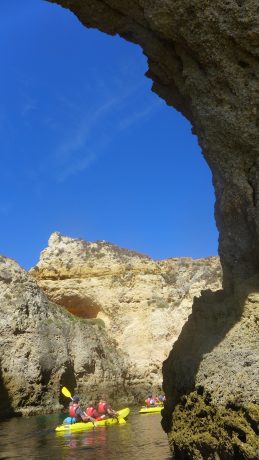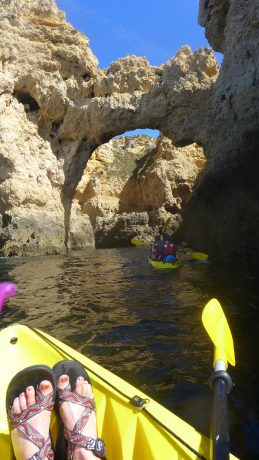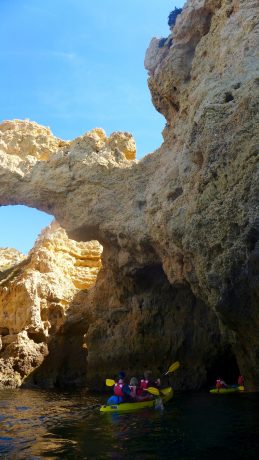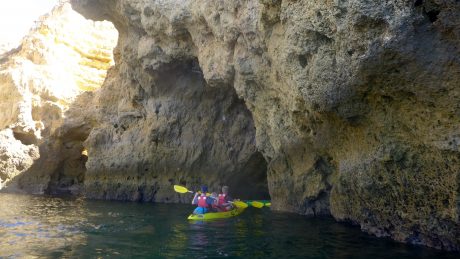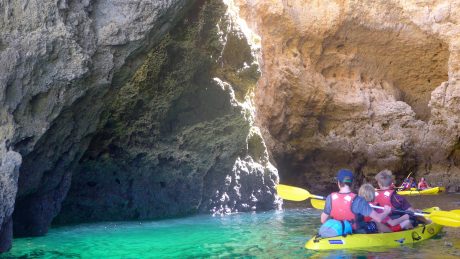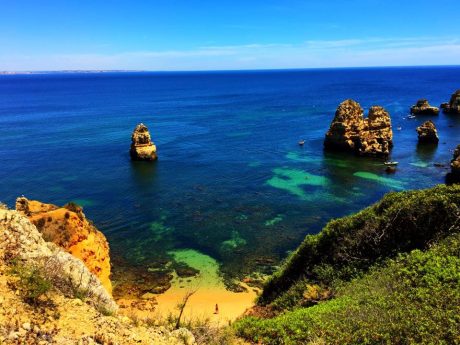 The sunsets, like everything here, are stunning: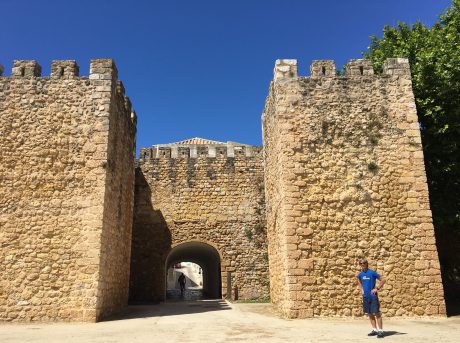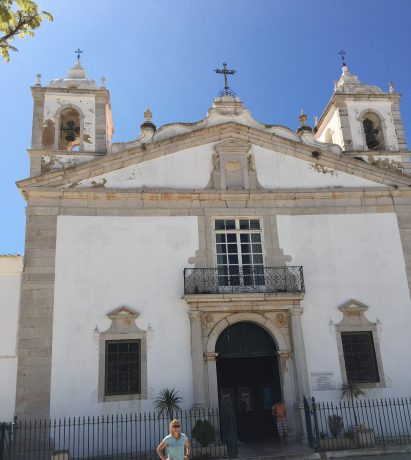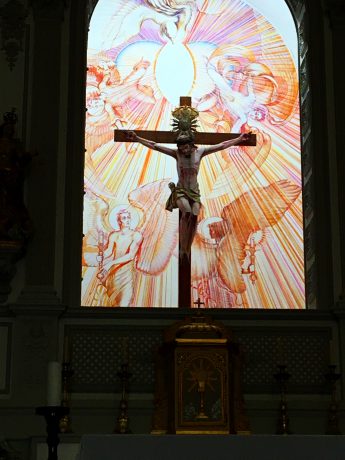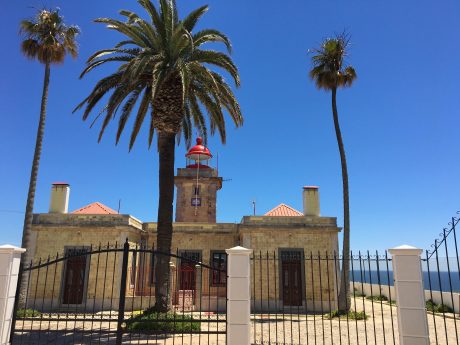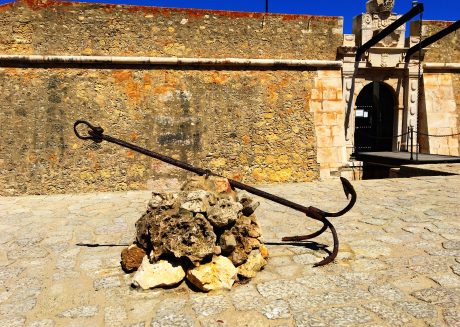 And some miscellaneous photos from the town of Lagos: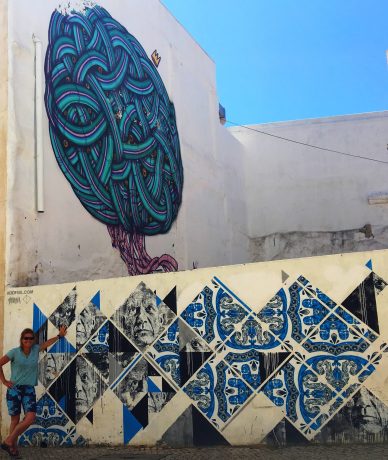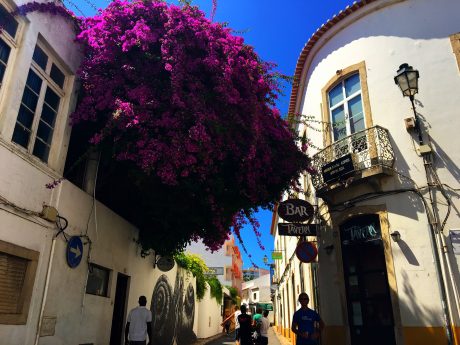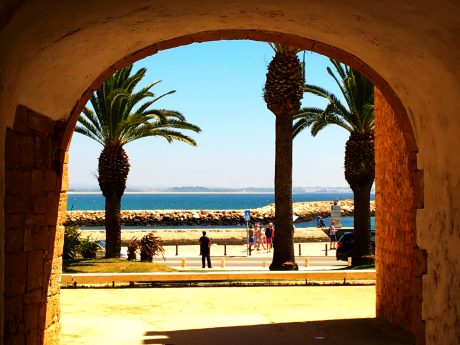 We are approaching the end of this great epic journey. We have about 6 days left until I do a presentation in London, and then we will board a flight back to the U.S. We will be happy to reunite with our family and friends, and of course, our beloved Lander, Wyoming. But until we have feet on the ground in Wyoming, this epic adventure is not over, and we still have experiencing and discovering to do! Thank you so much for reading this blog, and for following along with us on this great adventure.
Next up: Lisbon, Portugal!
If you're interested, here are all of my previous blog posts about this Epic Europe Family Adventure so far:
• From Wyoming to the British Museum and Shakespeare's The Taming of the Shrew in 24 hours
• Big Ben, River Thames, Tower of London and Ice Cream
• Munich Day 1: Glockenspiel, Deutsches Museum, Englischer Garten and Beirgarten
• Biking in the Bavarian Alps, Exploring Neuschwanstein Castle, Epic Beer & Food
• Lauterbrunnen, Switzerland: The Land of Many Fountains, Cows with Bells and Epic Food
• Zermatt: Gornergrat Glacier, the Matterhorn, Mountain Lakes and More Delicious Food
• Moneglia, Italy: The Cinque Terre, Epic Focaccia, Pizza, Pesto, Wine, Olives, and Gelato
• Leaning Tower of Pisa, Michelangelo's David, Cathedral of Florence, and Giotto's Bell Tower.
• Rome, Part I: Ponte Sant 'Angelo, St. Peter's Basilica, Piazza Navona & More
• Rome, Pt. 2: Capuchin Crypt, Catacombs of Priscilla, and Ancient Underground Churches
• Rome, Pt. 3: The Pope, Vatican Museum, Sistine Chapel, Trevi Fountain, Pantheon, and a Date
• Rome, Pt. 4: The Colosseum, Roman Forum, Palatine Hill, and our Last Night in Rome