National Park Trips
I'm founder of YellowstonePark.com and NationalParkTrips.com. NationalParkTrips.com promotes the most spectacular national parks of the West, including Yellowstone, Grand Canyon, Yosemite, Zion and Rocky Mountain national parks. Click here to learn more.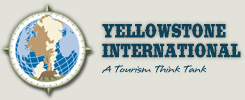 Yellowstone International
In 1994, with a lot of support from my parents and my husband, I founded this company, which publishes two print magazines, the Webby award-winning YellowstonePark.com, generates travel leads, and generates interest in Yellowstone Park and surrounding regions. This business is now owned by Active Interest Media and I remain a consultant to the business. Click here to learn more.