This is POST 23 of my "fitness journey." For backstory, see Post 1,
Post 2, Post 3, Post 4, Post 5, Post 6, Post 7,Post 8, Post 9, Post 10, Post 11, Post 12Post 13,Post 14, Post 15, Post 16, and Post 17,Post 18, Post 19,Post 20,Post 21 and Post 22.
Last Saturday, March 6, I competed in the 25-kilometer skate ski Rendezvous Race in West Yellowstone, Montana. It was great fun!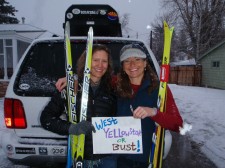 Some of you have followed my fitness blogging. The race was a goal and event I had planned in early winter so as to keep me training at a high level and motivated through the winter months.
Winter in my hometown of Lander, WY, has been a generous one so I got lots of skiing in. I am not a super experienced skate skier, and this was my first time to race. It was a fantastic experience! I covered the distance in 1:37 and even placed third in my age group. Trail conditions were pretty soft and not ideal, but no matter –- the scenery and course more than made up for it!
650 skiers turned out for the 31-year-old Rendezvous Race. There were kids, teenagers, young adults, baby boomers and older people who participated in the event. Skiers chose between distances of 2k, 10k, 25k or 50k.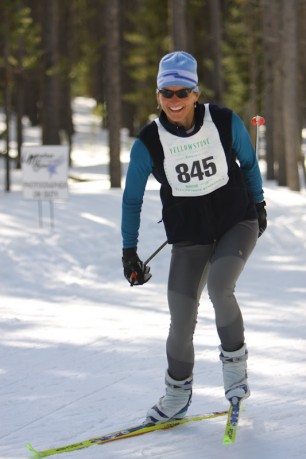 (Photo by MontanaStars.com)
My good friend, Kathy Browning, joined me for the adventure. She just bought skate skis six weeks ago and had signed up for the 10-k. But during our trip to West Yellowstone, she decided to change to the 25-k, which she finished with no problem and even had some energy leftover!
To get there, we traveled through some stunning country, including Togwotee Pass, along the Continental Divide, Jackson Hole, Teton Pass, a beautiful roller-coaster farm country-with-the-Tetons-for-a-backdrop highway, and Targhee Pass before arriving to West Yellowstone, the West Entrance to Yellowstone, the world's first national park, and my favorite place in the world.
The 25-kilometer race followed most of the Rendezvous trails. What a world-class trail system! Beautiful scenery, thick forests, mountain views and rolling terrain. It was 30 degrees and mostly sunny so conditions were soft.
My training, including the foundation work, metabolic training, high intensity intervals, all the time I spent on ski trails (including many sessions on less-than-stellar conditions and in blizzards), the foods I chose that fueled me and help me get leaner and meaner, my commitment, and the guidance from coach Steve Bechtel/Elemental Training served me well in my first ski race.
It was a fantastic first ski race experience for me. I will definitely return next year, possibly for the 50-k.
Following the race, we enjoyed the pool, hot tubs and water slide at the Days Inn, took a snort of Patron Silver, which was gifted to us from some friends for purposes of celebrating, and then enjoyed too many delightfully delicious desserts at the Rendezvous Race awards ceremony.
Here are some photos and videos captured during the adventure — some serious, but mostly fun. (As you can probably tell, what this was was a great road trip adventure with a friend. The ski race was at times secondary.) Enjoy!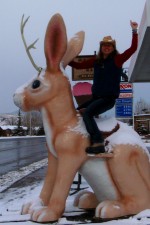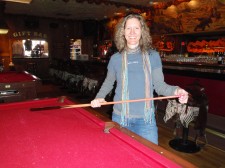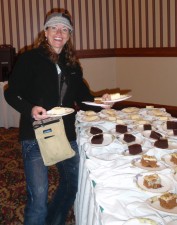 Elemental Gym has a fantastic gym, some terrific programs and classes that will help you achieve better fitness. And, I might add, some great personal trainers: Steve Bechtel, Ellen Bechtel, Jagoe Reid, Sophie Mosemann and Lee Brown.