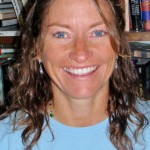 This is POST 15 of my "fitness journey" blogging. For backstory, see Post 1,
Post 2, Post 3, Post 4, Post 5, Post 6, Post 7,Post 8, Post 9, Post 10, Post 11, Post 12Post 13 and Post 14.]
I know, I'm a dork. This is hoky and I'm a big cheese. I'm also going to get in some hot water over what this blog post focuses on, which is a something model Kate Moss said recently: "Nothing tastes as good as skinny feels."
I've been accused of writing too long, and I defend myself by saying I can type 150 words a minute. But I know how busy everyone is and that we all have limited time for reading. So, here's another video blog from me. It's short and it was fun to make.
Thanks to my 9-year-old son, Wolf, for holding the video camera for me. And, thank you for following and providing support to me in my fitness journey. I love you for it, and hope my posts, and story, may inspire you in some way in your own fitness and health goals.
I hope you enjoy this vlog.


Elemental Gym has a fantastic gym, some terrific programs and classes that will help you achieve better fitness. And, I might add, some great personal trainers: Steve Bechtel, Ellen Bechtel, Jagoe Reid, and Sophie Mosemann.