This is POST 25 of my "fitness journey." For backstory, see Post 1,
Post 2, Post 3, Post 4, Post 5, Post 6, Post 7,Post 8, Post 9, Post 10, Post 11, Post 12Post 13,Post 14, Post 15, Post 16, and Post 17,Post 18, Post 19,Post 20,Post 21, Post 22,Post 23, and Post 24.
Howdy! It's been a little while since I've posted a fitness update. Let me try to catch you up. Right now I'm training for the Lake Tahoe 50-kilometer trail run on July 17. I've done 50ks and trail marathons before, including an attempt at a 50-miler. But, it's been a while since I ran. :>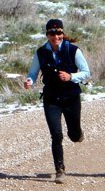 So this next phase of my training is focused on incorporating running into my training, as well as ramping up my endurance. Currently, I'm doing two days a week of foundation/strength work with coach, Steve Bechtel, of Elemental Training Center. I'm also doing high intensity workouts 2-3 times a week (running hill intervals or doing intervals and tempo work on the elliptical trainer or stepmill), and also fitting in some short trail runs or bike rides during the week if the opportunity presents itself. Then, during one weekend day, I'm spending 3-6 hours trailrunning, hiking, cycling or some combination of these.
One of the things I love most about training for an endurance event is the journey — the scenery I get to experience in my back yard, the foothills and peaks of Wyoming's southern Wind River Range.

Scenes from my training: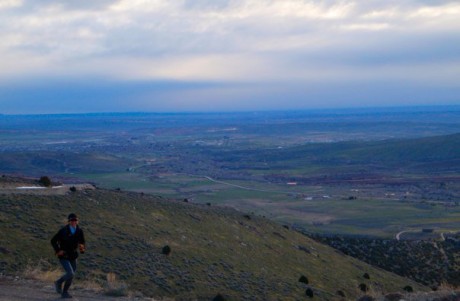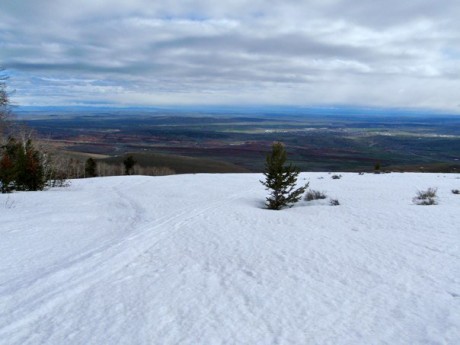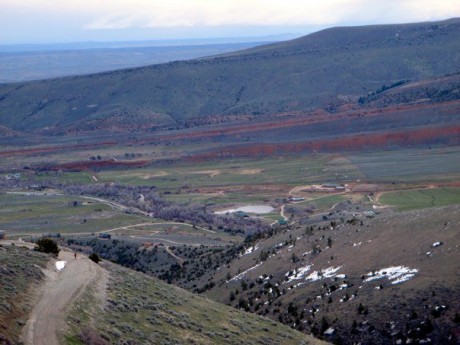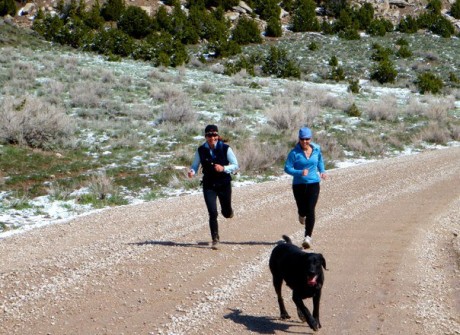 In addition to the many miles I look forward to logging in our Wind River Range foothills and high country, and the Tahoe 50k event, I plan to pedal my road bike 100 miles during the Fremont Area Recreation Tour (FART), and also do the 28-mile Logan Peak Trail Run. I might also mention I hope to keep the weight off, possibly even lose a little more, but only if I can sustain the level of training necessary to complete all of the above. We'll see how that goes. I will keep you posted here.
Thanks for your continued readership and support. I appreciate it very much!
Elemental Gym has a fantastic gym, some terrific programs and classes that will help you achieve better fitness. And, I might add, some great personal trainers: Steve Bechtel, Ellen Bechtel, Jagoe Reid, Sophie Mosemann and Lee Brown.