(Written by one of two country bumpkins following a miraculous arrival to the San Francisco airport on May 19, which followed a trip that included several imbibings at fruit stands, some wrong turns, attempts to gas up the rental car at a non-gas station, a scolding or two, and other mishaps not fit for print)
Here's short coverage of our drive to Mariposa Grove in southern region of Yosemite National Park.
Among other amazing sights to and from, we especially loved the Grizzly Giant Sequoia, a tree whose base measures 27 feet wide (92 feet in circumference).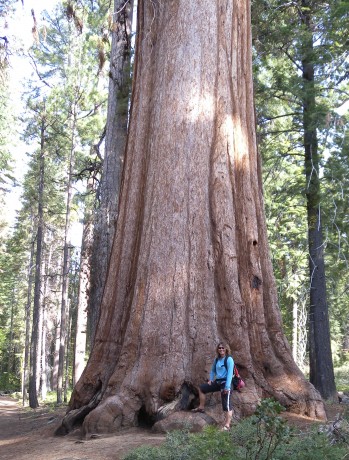 The giant sequoias seen in Mariposa Grove are 1,300-3,000 years old. They are truly giants, and should be a must-see on your Yosemite Park trip.
Also on this short clip enjoy the famous "Tunnel View", Bridalveil Falls and El Capitan:

And while Yosemite is on your mind, check out a fantastic hiking adventure.
To plan your trip, start here: myYosemitePark.com.
P. S. A special thanks to our friends Delaware North for helping provide fantastic accommodations to us during our first, and epic trip to Yosemite National Park.
Also, thank you very much to my good friend, Mike Lilygren (and his business partners, Cade Maestas and Brendon Weaver) of Bridge Outdoors, who outfitted me with enough portable power to charge an army's media gadgets.