"Every moment and every event of every man's life on earth plants something in his soul." (Thomas Merton)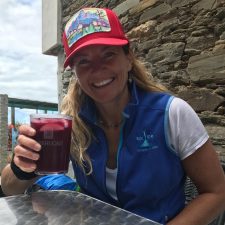 Today was Day 5 of our pilgrimage on the Camino de Santiago, and was our favorite so far. I feel like new things were planted in my soul… We left Triacastela this morning at 7:30am, en route to Sarria, where we will enjoy a rest day tomorrow. We took the long route to include a stop at the spectacular Monastery of San Xulián de Samos. Our first sighting of the monastery included a rainbow above it! What a breathtaking route!
There was so much greenery, and often the trail is like a narrow "passageway" that is full of lush ferns and leaves and flowers, and at times a forest of oak and chestnut trees. And always, there are birds singing, and a great variety of flowers that are beautiful and provide a natural perfume in the air.
As if that all wasn't enough, for a good chunk of today's 16-mile trek, we hiked alongside the Oribio River, and its numerous cascades.
We didn't see many other pilgrims until we arrived at Aguiada, where we enjoyed a delicious lunch of bacon sandwiches and particular beverages we have come to love and expect on our treks each day. 😉
I walked in the back today, sometimes in the far back, taking in the scenery and intentionally working to walk slower than I normally do. At times, my family even had to wait for me. Of course I was taking a lot of photos and videos. I was also leaving the trail to smell flowers I was seeing for the first time. I was sauntering, and it was wonderful.
We saw other pilgrims only during the last few miles, and while we exchanged pleasantries and "Buen Caminos" with them, most of them didn't speak English, and we were motivated to reach our destination since rain was coming.
We have a rest day here tomorrow, which will be a nice break for our tired legs and feet! Despite daily showers, our supply of clothing is limited so we are starting to smell not so wonderful. Lol. So we will do some laundry during our day off. We will never forget today's scenery and experience.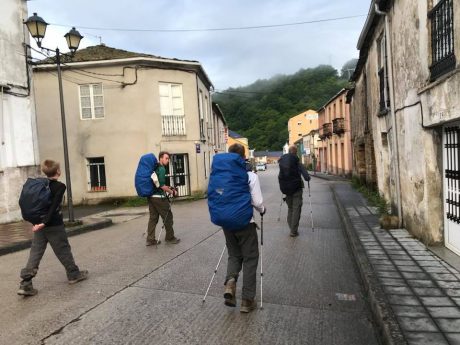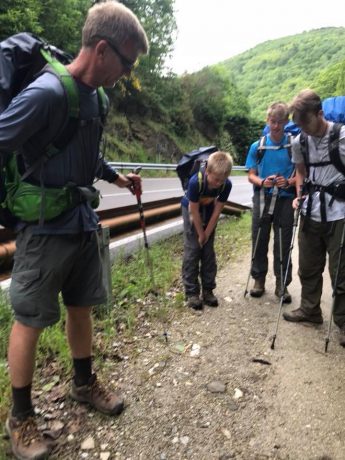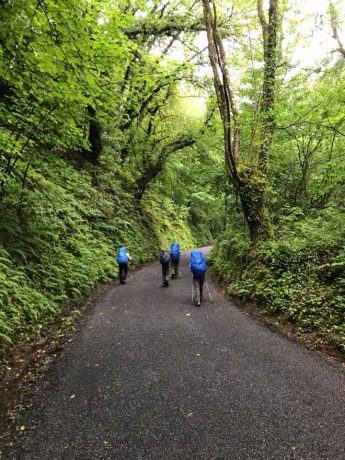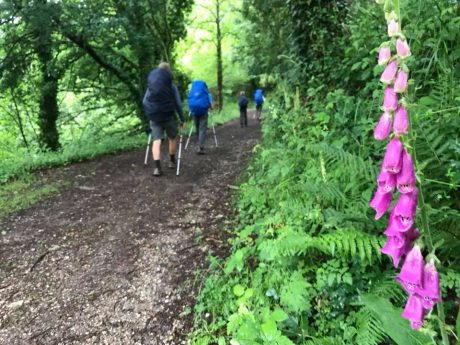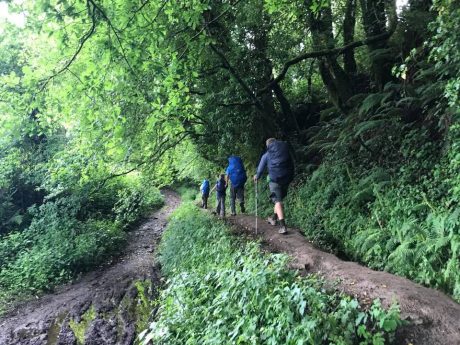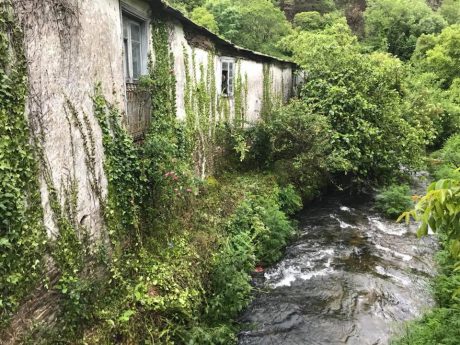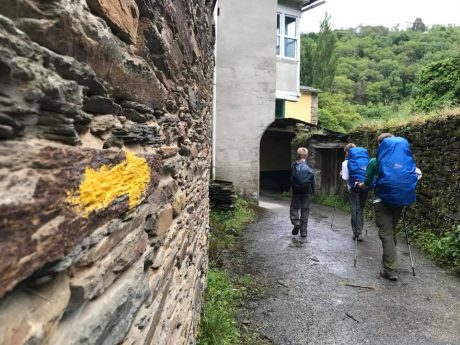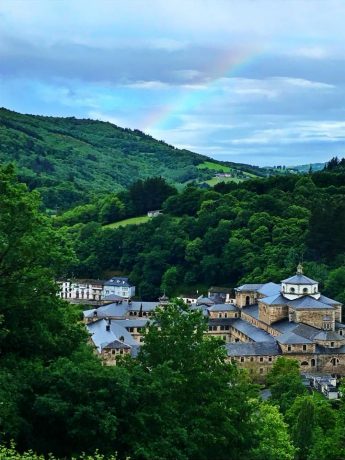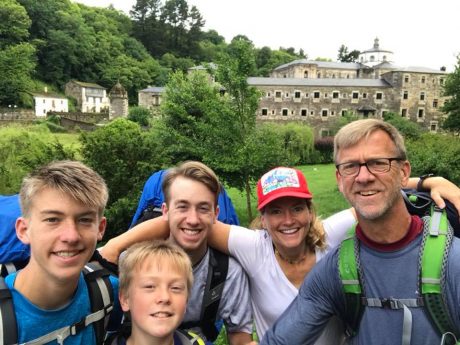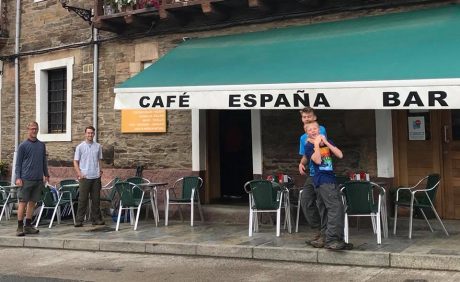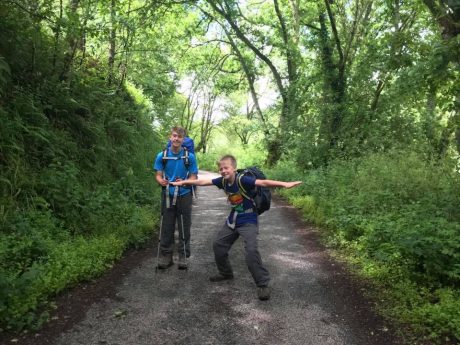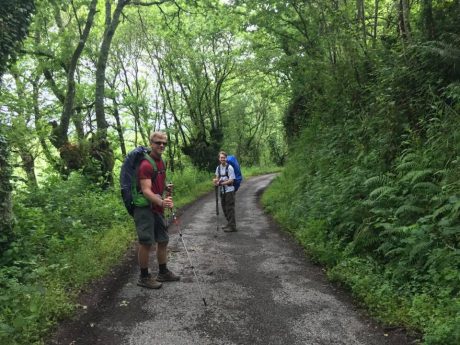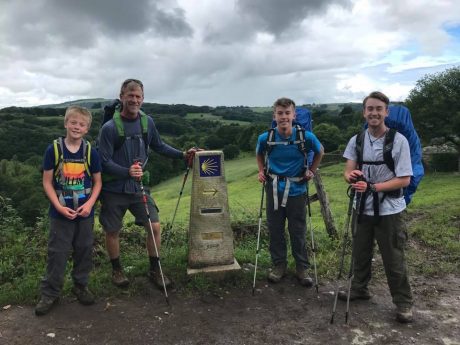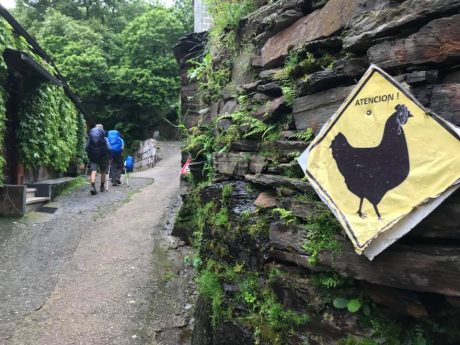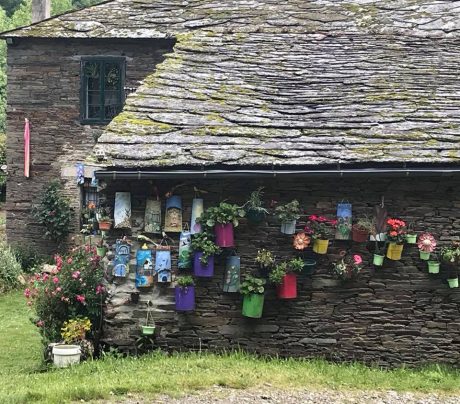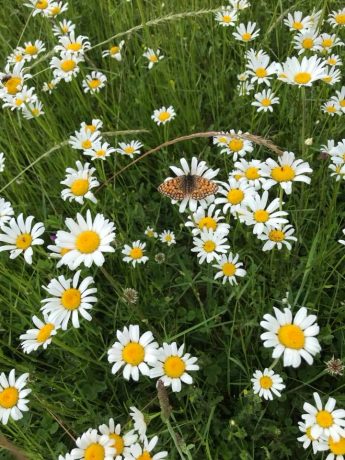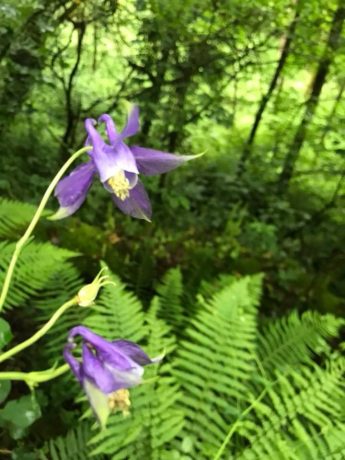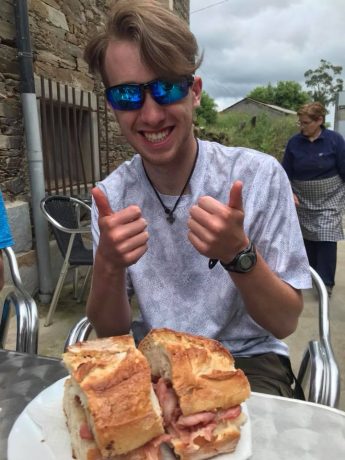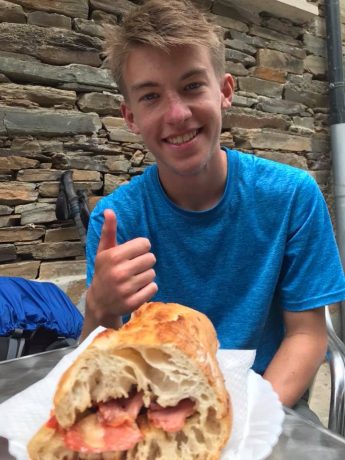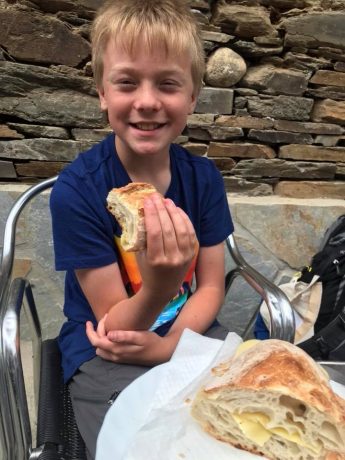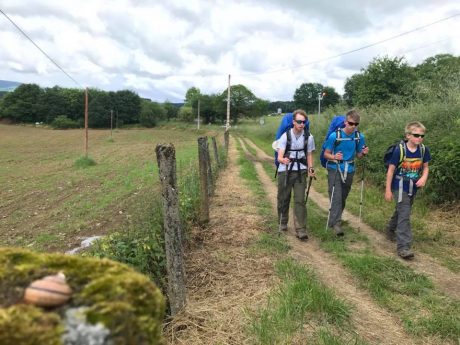 Related blog posts:
Spain or Bust: Camino de Santiago Here We Come 
Day 1 on the Camino de Santiago.
Day 2 on the Camino de Santiago.
Day 3 on the Camino de Santiago.
Day 4 of the Camino de Santiago.
VIDEOS FROM DAY 5: