(This was published in December 2009)
In this post, I want to talk about LORI BARNEY, one of my friends here in Lander, WY. Lori recently turned 50. You wouldn't know it by her looks or her energy level. In fact, I always tease her that I hope I look like she does when I'm 45. 🙂
18 months ago, she wanted to crank her life up a notch. She started this journey by enlisting Steve Bechtel's personal training expertise in January 2008.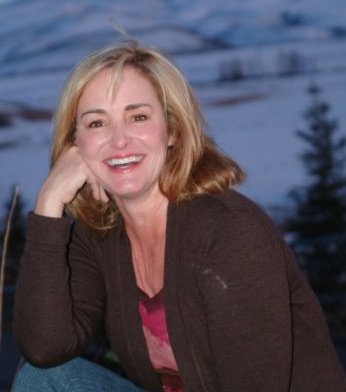 "I started because I was not feeling as well as I thought I should," explains Lori. "I was overweight and starting to get physically tired before I thought I should. I realized I was getting older, and wanted to enter the last, hopefully 1/2, of my life in great health and maintain it. The women in my family live into their late 90's and I wanted the last half of my life to be as productive as the first. I wanted to be able to work all day and still feel great at the end of the day. I wanted to be able to ski with my sons, play with my grandchildren, run, bike, swim, fly my airplane, water ski, hike, golf, and ride my horse on a moments notice with no hesitation."
Well I'm happy to report here that Lori has achieved all that, and then some, as a result of her 18-months-and-running commitment to fitness.
The results and accomplishments Lori attributes to her training commitment at ETC are many, including: Going from walking one mile, to running 8.5 miles; From 0 miles of biking to 104-mile bike rides; From lifting 30-pound weights in particular exercises to 90-pound weights.
"In addition, I can work in my yard for 10 hours, play a round of golf with my son, Nick, take care of office responsibilities and executive decisions, maintain my home and family meals, plus work out for an hour," says Lori.
Elemental Gym has a fantastic gym, some terrific programs and classes that will help you achieve better fitness, and some great personal trainers, including Steve Bechtel, Ellen Bechtel, Jagoe Reid, and Sophie Moseman.