(To read the pre-Camino de Santiago blog post, which explains in detail why we're on this pilgrimage, please click here.)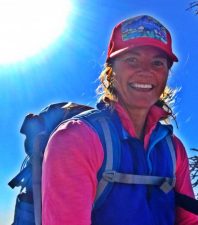 We had our first day of pilgrimage on the Camino de Santiago today! It was magical and difficult. We started at sunrise (6:45) in a mist and above the clouds and walked for miles with wildflowers on either side of us. We could smell the perfume of the flowers, hear birdsong, and the cool, damp air was perfect for today's 22-mile effort. Our time at the Cruz de Ferro was special. We had each brought a rock from a training hike at home, and left it at the base of the cross as a symbol of leaving/shedding a burden or habit. Then we continued, for a while leap-frogging a family who was saying a rosary as they walked. (That was beautiful to witness)
After about 10 miles, we stopped in a village for a sit-down snack at a cafe, which restored some energy for us. We then walked another seven miles or so before enjoying an epic lunch in Molinaseca of pizzas for the boys, and tapas for Jerry and I. BTW, when I'm leading my Epic clients on adventures in the wilderness, I often joke and say that there's a beer cart up ahead but of course I'm only joking. Here, however it is not a joke! There really are beer carts—or even better—bars along The WAY, with Spanish wines and sangria and cervezas. (#yeehaw)
After our lunch break, our day got more difficult. It was a really hard last 4+ miles because they were mostly on cement sidewalks or streets, which was very hard on all of our knees and feet, especially with 17+ miles on the legs already. The boys were champs though, and we were feet up in our hotel by 3:15. We met some interesting and wonderful people. Iris, from Taiwan, who is 30, and quit her corporate job to walk the Camino and "meet God." She said it happened on the first day.
We met Nicoli from France, who is walking the Camino "to push the pause button on my life." (Nicoli told us of a 75-year-old man who is walking the Camino for his 12th time who walks 40km day after day.)
The people were fabulous and the scenery, beautiful!!!
It was a day full of meaning and I will never forget it. I am so thankful for my family, and feel blessed to be doing this! Up next: a 16-mile day tomorrow that will mostly be flat to rolling. Rain is definitely in the forecast so it may be more mental than today and not as photo-worthy… Glad we have some hours to rest!
Here are several photos captured along today's trek, along with two videos.
Thanks for reading, and I hope you'll check back for a blog about tomorrow's trek, which will be one of our most ambitious days.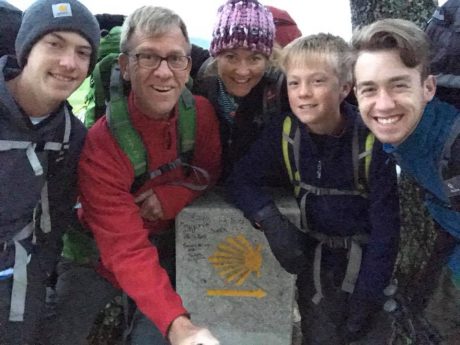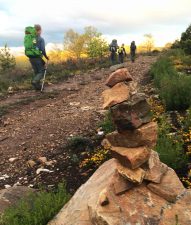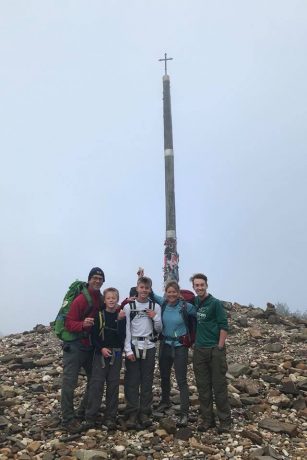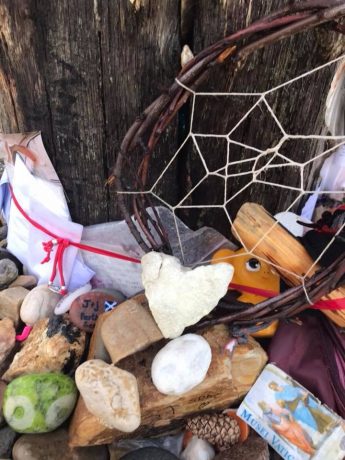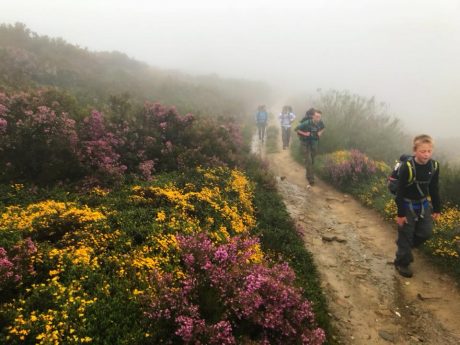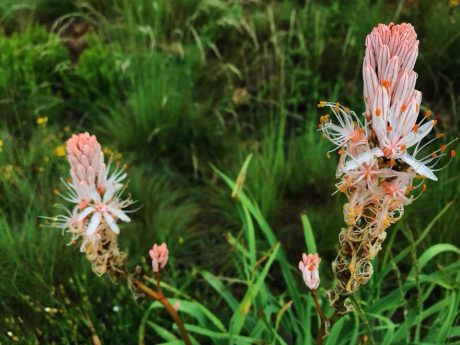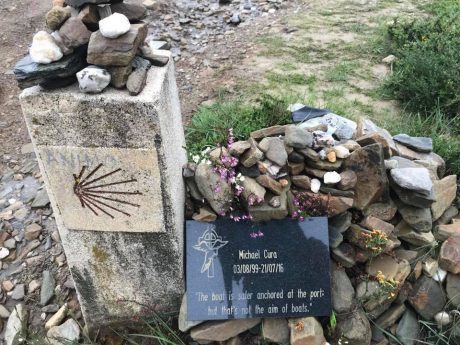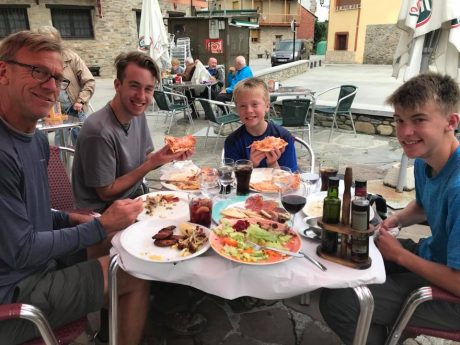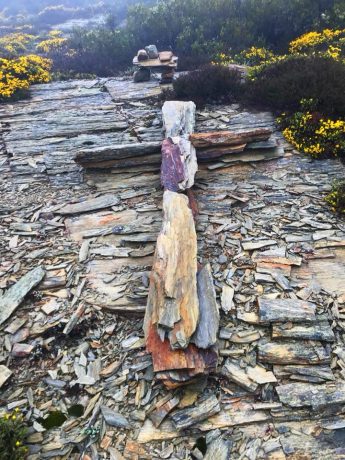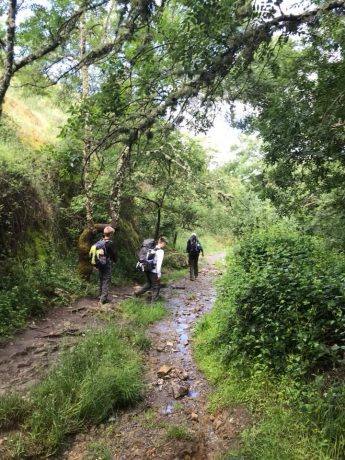 VIDEOS: