As I write this blog post, it's Oct. 4 and we've had 18 inches of snow fall on my hometown of Lander, Wyoming.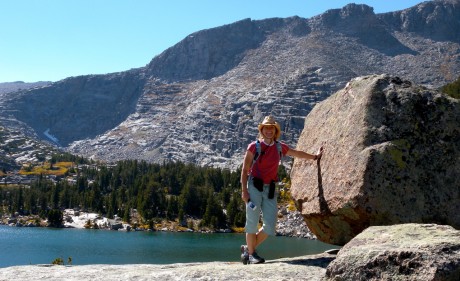 Boy, I'm sure glad I was able to do the epic hike to Deep Creek and Ice Lakes in the southern Wind River Range a week ago. Last Saturday, on Sept. 26, we had a stellar Autumn day. Bluebird sky all day long and the trail — all 25 miles of it — seemingly to ourselves.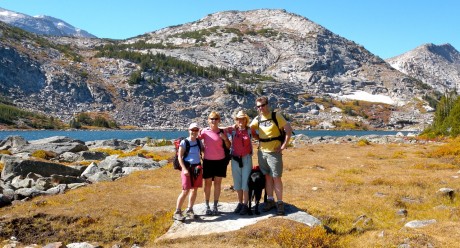 The hike was epic because it was beautiful. But also it was epic because it was long for a day hike. At 25 miles, the hike was one I thought I'd be taking alone. My husband, who is usually my companion on these long day hike efforts, is recovering from a 4-level neck fusion, so he was out. And, when I asked some friends if they'd be interested, one said: "Hmmm. How do I say this? I would do it if we had 2-3 days."
But by some miracle, within a couple of days, I had 4 takers. I had a "group" to accompany me on this long day hike.
The cast of characters included Florian Herrmann, Leann Sebade and Holly Copeland, and her black lab, Milo.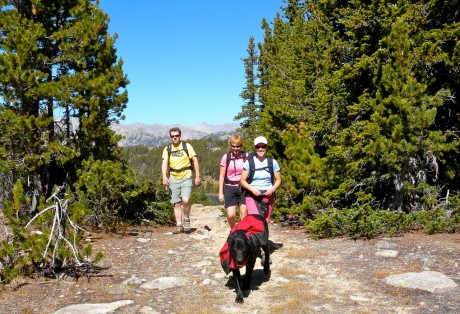 We departed down the Sheep Bridge Trail from Worthen Reservoir at 6:15 am with headlamps on.
We hiked to Sheep Bridge, then up the Middle Fork toward Pinto Park before taking the Deep Creek and Ice Lake Cutoff Trail. Then, for several miles we hiked amongst lakes and granite cirques and tundra. We returned via the Tayo Park, Middle Fork and Stough Creek Lake trails.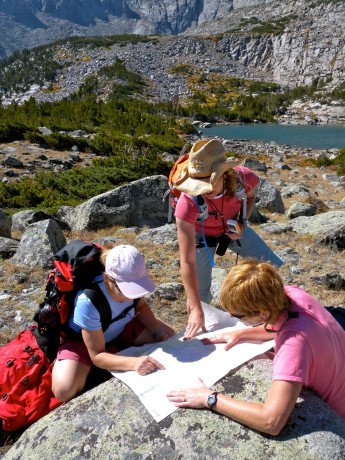 It was a spectacularly beautiful hike. I was inspired by the stunning sights, the effort and the good company.
It was another remarkable day in this paradise in my back yard, the Wind River Range of Wyoming.
It's tough to beat seeing so much of our magnificent Wind River Mountains as I can in one day while getting a great workout and spending time with great friends who are positive people and who are a great influence on my life. I feel very lucky.
By the way, my husband and three sons were able to track our progress and whereabouts all day long thanks to the Spot Satellite Messenger I had attached to my backpack. It logged GPS coordinates throughout the hike and Jerry and our sons watched us on Google Maps. Very cool. Here, I mapped the trip on Backpacker.com: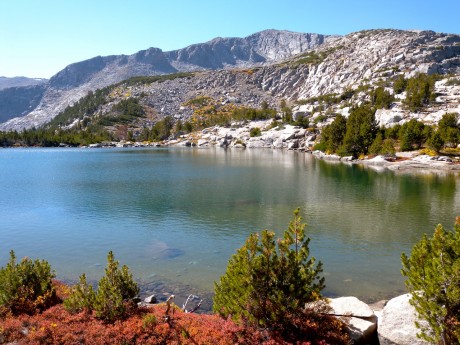 Here are some video clips captured on the great hike. Enjoy!