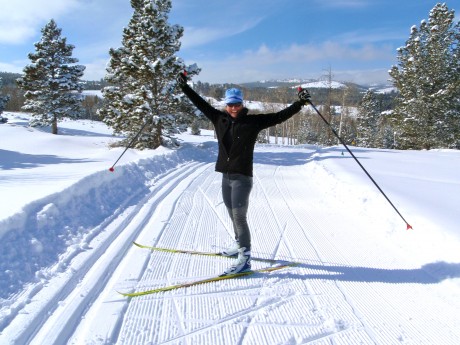 Once again I realized how lucky I am to call the southern Wind River Range of Wyoming home. And how lucky I am to have such good, hardy girlfriends who are willing to go on any adventure with me.
I'm currently training for a 25-kilometer Rendezvous Ski Race in West Yellowstone, MT. The event is coming up in less than two weeks, on March 6.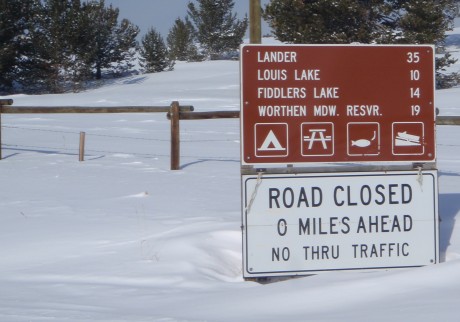 So, as part of my preparation for the event, and under coaching from my personal trainer, Steve Bechtel, I was to get a 25-k training skate ski run in "at race pace" this past Sunday. My good friends, Kathy Browning, who is also doing a race in West Yellowstone, and Holly Copeland, were along for the adventure.
Due to weather and conditions, we did not cover the distance, but I'm quite certain I more than covered the effort that will be required in the race. I sure hope so. Because our adventure Sunday was no cake walk.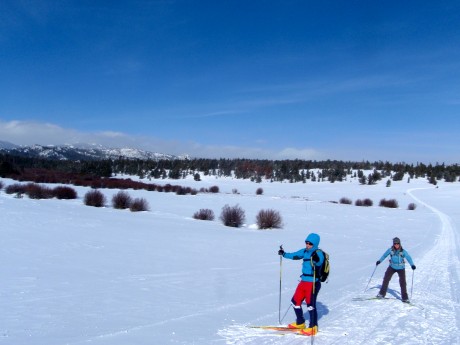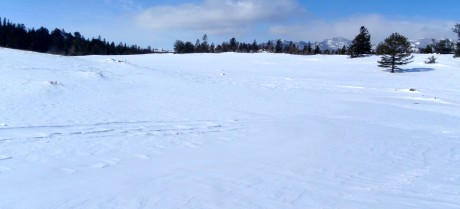 Our original goal was Louis Lake, about 10 miles in from Highway 28 by way of the Loop Road and Continental Divide Snowmobile Trail.
After about an hour of "trying" to skate ski on what was an un-groomed, drifted and snowy path on the Loop Road, we opted to go to a Plan B.
Plan B was Beaver Creek, a phenomenal Nordic trail system operated by the Lander Nordic Ski Association and located just five miles back down the road toward Lander.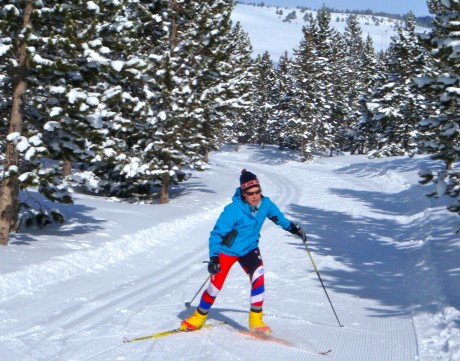 Thankfully, Beaver Creek contains a huge variety of terrain, beautiful scenery and several kilometers of trails. And, once we arrived, it seemed immediately evident that our luck was changing for the better. At the start of the trail, we discovered it was freshly groomed corduroy. We would have first tracks.
Sure, the trails were soft, which meant we sunk a lot and our effort was high compared to our distance. But no matter, we had bluebird sky, spectacular scenery, great company, and definitely, for 100 percent certain, a good effort.
Here's a short video clip I captured at the end of our two-hour Beaver Creek ski: