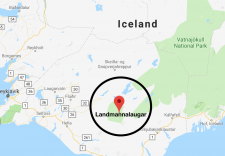 Apparently, Iceland's most famous musician, Björk, used to walk across Iceland's tundra singing at the top of her lungs. In an article in The Guardian, Björk says, "I used to walk a lot on my own and sing at the top of my lungs. I think a lot of Icelandic people do this. You don't go to church or a psychotherapist–you go for a walk and feel better."
I'm no singer but experiencing Iceland's Landmannalaugar region had me wanting to sing from the top of my lungs.
It wasn't long after we booked our flights to Iceland and we had started our trip planning that I became enthralled about an area called Landmannalaugar.
I was completely captivated by the area after seeing photos of mountains that didn't even look real. The photos and reports promised rainbow-colored hills and mountains, dotted with plumes of smoke and steam rising from the area's fumaroles.
We had an extraordinary day and epic hike in Landmannalaugar. My family and I have hiked in some amazing places all over the U.S. and world. In other words, my list of unforgettable hiking experiences in long. I don't like to compare hikes because the regions of the hikes are often so different that I love them for their individual characteristics. But that said, Landmannalaugar ranks way up high on my list of favorite unforgettable hiking experiences. I can't recommend it enough!
As the saying goes, a picture is worth a thousand words. For a more lengthy and informational report about the hikes we did in Landmannalaugar, see this separate blog post I wrote about the trails and hikes we did. Otherwise, I just want to leave you with photos and videos of our adventure in Landmannalaugar. They are so much more inspiring than anything I could write!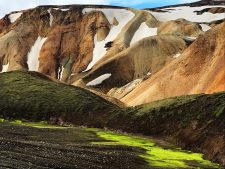 Hiking through Landmannalaugar's lava fields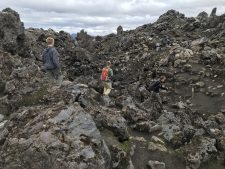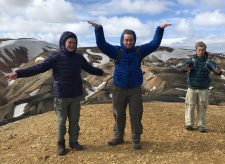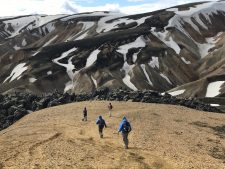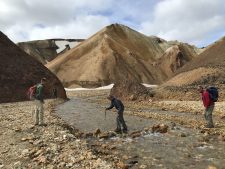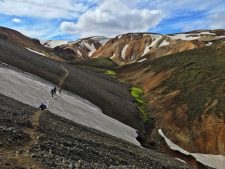 Video of us hiking and linking Brennesteinsalda with the ascent of Blahnjukur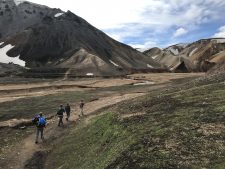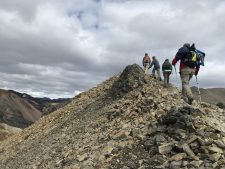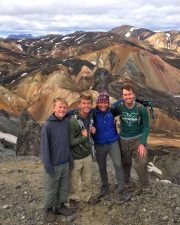 Summitting Landmannalaugar's Blahnjukur Volcano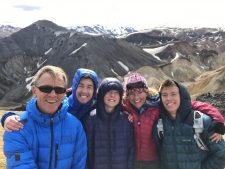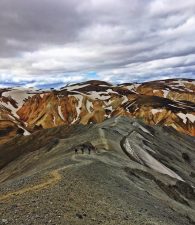 Descending Landmannalaugar's Blahnjukur Volcano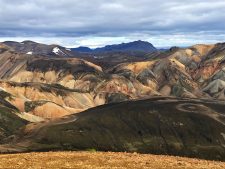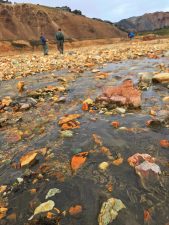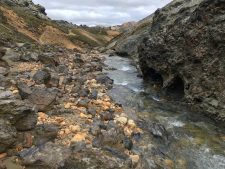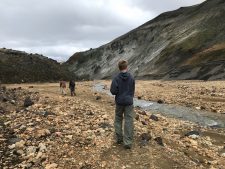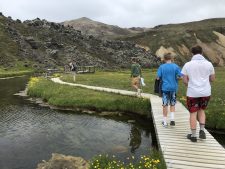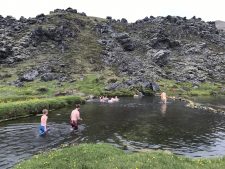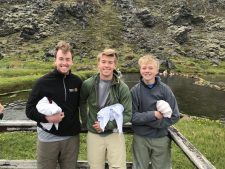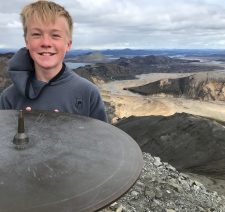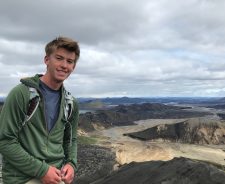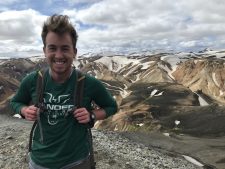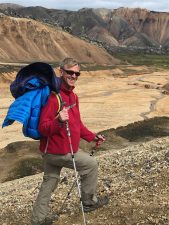 Video of Driving to Landmannalaugar on Road F208:

For the rest of the Iceland story, and for additional Iceland-related blog posts:
Iceland, Part 1 of 7: Blue Lagoon, Kerid Crater, Seljalandsfoss, Sólheimajökull Glacier, Skogafoss and  Reynisfjara Beach
Iceland, Part 2 of 7: Iceland, Part 2 of 7: Katla Ice Cave, Vatnajökull, Skaftafell, Svartifoss and Svínafelsjökull Glacier
Iceland, Part 3 of 7: Climbing Fjallsjokul, Jökulsárlón Glacier Lagoon, Diamond Beach, Lítanesfoss, Hengifoss and Seydisfjordur
Iceland, Part 4 of 7: Studlagil Canyon, Dettifoss, Viti Crater, Hverfjall Crater, Lake Myvatn and Godafoss
Iceland, Part 6 of 7: Secret Solstice Music Festival!
Iceland, Part 7 of 7: Our Epic Grand Finale–Climbing Snaefellsjokull Volcano and Glacier