I was recently in the San Francisco, CA., region for my life coaching training.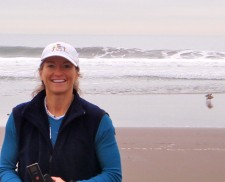 I arranged my travel to arrive one day early so I could do a little exploring. I also did this because getting the girl out of the frontier does not always go smoothly so it's necessary to provide a "buffer day."
Turns out my flights went like a dream and I arrived on schedule, which meant I had a whole day — including transportation in the form of a rental car — to explore.
My choice for the sightseeing day: Hiking to top of Mt. Tamalpais. Locals refer to this mountain as "Mt. Tam." The mountain, which is situated in California's beautiful Marin County and is visible from San Francisco, reaches 2,574′.
What an amazing mountain and an awesome hike this was for me. I hiked from surf, through large redwood forests, lush, mossy/rainforest-like sections that had mist and waterfalls, and mountain terrain to the top of East Peak, the second highest point of the mountain, which reaches 2,572′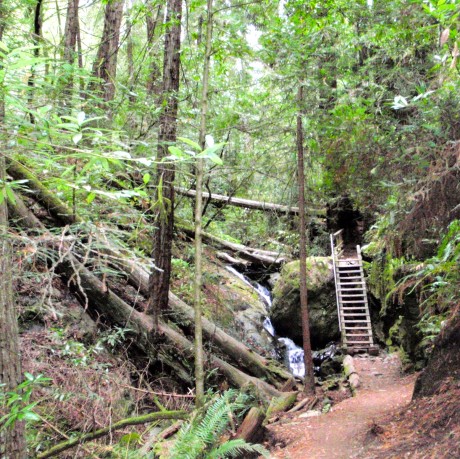 The mountain is part of the Northern California Coast Ranges. Despite being smack dab in the middle of a pretty heavily populated region, much of Mt. Tam is protected by Mount Tamalpais State Park, Muir Woods National Monument and the Mount Tamalpais Watershed.
There is a large network of trails. I was able to hike several different trails. As a result, I was able to experience new sights and terrain along the way up and down. I hiked the famous Dipsea Trail and Steep Ravine Trail to Pantoll Ranger Station, then Old Stage Road, Nora Trail, Fern Creek Trail, Matt Davis Trail and the Coastal Trail.
To hike only to the Pantoll Ranger station and back, using different trails going and returning, it's about seven or eight miles total. To continue linking various trails from Pantoll Ranger Station to the top of East Peak makes it a 14- to 16-mile hike, depending on how often you want to explore different trails that take you a little further.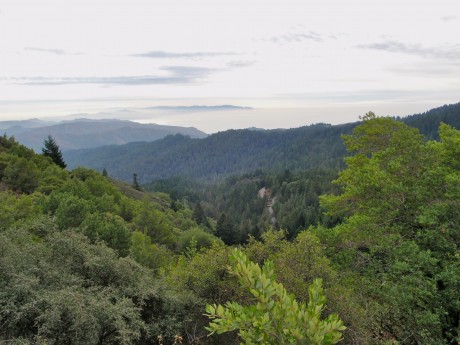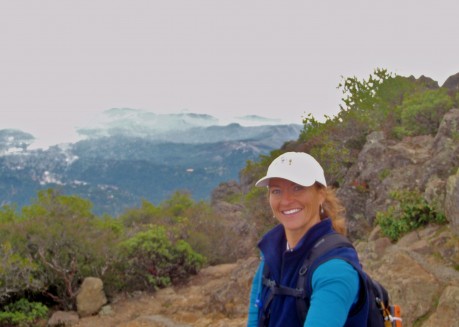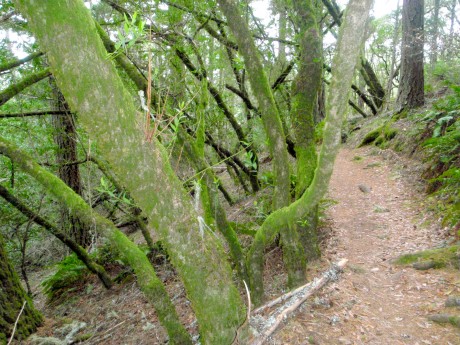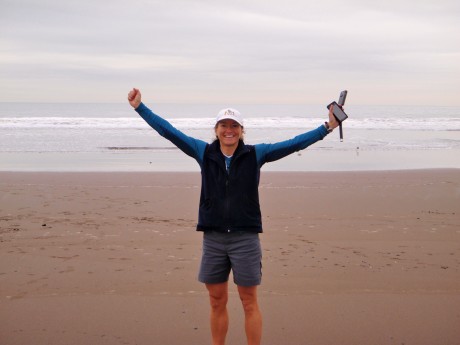 The weather was not perfect. Actually it was perfect temps for uphill hiking. But there was fog and mist and clouds, making it hard to truly capture the views that this hike affords. At times it was hard to determine where the separation between clouds and oceans was. But hey, mist and fog are things this Wyoming girl is not used to, so perhaps they added to the experience.  This was a glorious hike and one I will never forget.
Some notes:
It took me more time than it should have to drive to Stinson Beach because I took some wrong exits and turns in route. (My bad for second-guessing my Droid's navigation lady.) But the drive was beautiful. Much of it was on the winding California Highway 1 and revealed gorgeous beach and ocean views throughout. Also, I love Stinson Beach, which is a quaint, beautifully-set unincorporated community situated at 26′ elevation.
I had a much more difficult time finding the trailhead. I was expecting huge signs and big parking lots at the trailheads. After all, a lot of people live in this area and travel to this area. Mt. Tam is a popular local hike and a popular place for visitors to go. I was wrong. The trailheads were simply little signs near streets. Actually they were very tactfully marked. I just wasn't focusing hard enough.
Also, on the 15 or so miles I hiked, I saw (and spoke briefly with) only about eight people. It was more like my hiking experience in Wyoming than I would imagined on that front on this particular day. Everyone was super friendly, including the two flower children/hippies that hugged me and wished me good karma while meeting me on the last stretch of trail to East Peak.
Finally, thanks to my friend, Josh Steinitz, CEO of NileGuide, for suggesting this hike!