This is POST 8 of my "fitness journey" blogging. For backstory, see Post 1,
Post 2, Post 3, Post 4, Post 5, Post 6 and Post 7.]
So, I'm at my personal training session with Steve Bechtel at Elemental Gym, in Lander, WY, yesterday. I'm hard at work on my last exercises of the session. They are abs-related. Incline situps to be exact.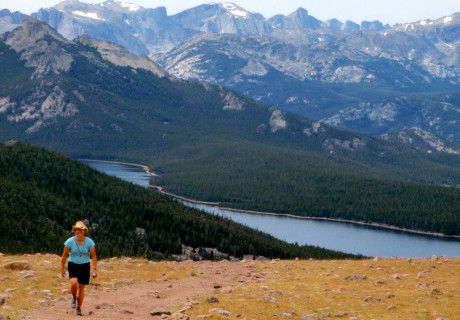 I tell Steve that I'm actually able to see some of my abdominal muscles now, but not all of them. "I still can't make them out near the bottom," I explain, pointing to my pooch belly.
To this, he says, "Well the only way you're going to get rid of that is with intervals."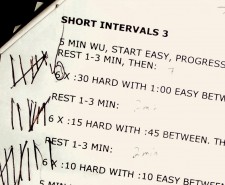 He must not have heard me, I thought. What do intervals have to do with my mid-section? (After all, "Don't Stop Believing," by Journey was blaring from the satellite radio…)
"No… I mean my abs, the bottom front part of them," I add, this time pointing more directly to my stomach.
It was then that Steve asked me if I was asking about "spot reduction?" Spot reduction, meaning when you exercise and focus training on specific regions of your body so as to hopefully burn the fat off that area specifically.
"Yes, exactly!" I said.
"Spot reduction is a myth!" he exclaimed. Well, maybe not exclaimed, but he said it pretty emphatically. He explained how there have been countless machines built to promote spot reduction. Think of the ab devices we see on TV informercials during bouts of insomnia in the wee early morning hours. Also I think of the inner thigh and outer thigh machines you often see at gyms. I know as a woman, I'm the target audience of such machines.
"SPOT REDUCTION IS A MYTH," IN STEVE'S WORDS:

As we wrap up my training session, Journey's Don't Stop Believing has (ironically) been replaced by Another One Bites the Dust, by Queen. Just great…
Elemental Gym is a fantastic gym and has some terrific programs and classes that will help you achieve better fitness, and some great personal trainers, including Steve Bechtel, Ellen Bechtel, Jagoe Reid, and Sophie Mosemann.