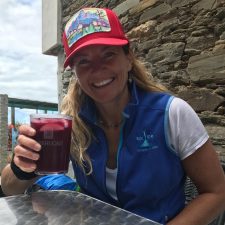 We are one day and one more walk from the "end" of our pilgrimage – Santiago de Compostela. With each step, as we get closer, I'm getting more tender and emotional… I feel full… Today I have at times been overwhelmed with emotions… Today, we walked for all of those who can't… who don't have the health or ability…
I am so proud of the boys. And Jerry, too. But this was Jerry's and my idea. It wasn't the boys' idea… This Osho quote came to mind to me today: "The moment a child is born, the mother is also born. She never existed before. The woman existed, but the mother, never." For most of this pilgrimage I have walked behind our sons, but almost always with them in my sight, even if from from a distance, and for thousands and thousands of steps, I've reflected on my life as a mother – their mother.
Here's a "report" for Day 9 on the Camino de Santiago. (You'll probably be relieved to see there are not as many photos as usual…but for what it's worth, they were purposefully selected and have captions to explain)
Today was pretty easy compared to yesterday—our walk was just 13 miles. We left early again, and, even with snack and lunch breaks, we were to our destination by noon. I think we may be walking faster in anticipation of reaching the finish—Santiago de Compostela—which we will reach tomorrow. I won't lie, while I will be sorta sad for our pilgrimage to end, we are all wanting some of our luxuries, which are in our luggage that will hopefully meet us in Santiago. Did you know that 3 out of 4 of my men are bearded?! It's true! "Shaving kits" have been mentioned a couple of times… 😉
Our waking and starting early again allowed us some solitude on the Camino for a couple of hours today, but by the time we had only a few miles remaining, the trail was pretty full of pilgrims. One of the things that has been confirmed for us on this pilgrimage is that Most People are Wonderful. So far every pilgrim we have met or exchanged a "Buen Camino" with (and there have been hundreds by now) has been wonderful.
Today we met Andrew, from Germany. He is the mayor of a small town in the Bavarian Alps of Germany. He is on Day 14 of his pilgrimage. He started on the "Primitivo" route, and joined up with The French Way a couple of days ago. When I explained we are from "Wyoming–near Yellowstone Park," he said, "I've been there! 25 years ago I went there to climb El Capitan." 🙂 Andrew is an avid trekker and skier and wanted to do a pilgrimage-related trek. He said his Camino experience has been most wonderful due to all of the interesting and wonderful people he's met from all over the world. We walked with him for a mile or so. I bet he's a great mayor!
We also met Amy, from Santa Rosa, CA, who is here to support and walk with a friend as he completes the final miles of his 500-mile pilgrimage to Santiago. Amy asked to get a photo with our Fin, since she has a son who is his age and who may return to do the Camino with her on a bike sometime. Amy shared with us a few of the lessons she has learned during her time on the Camino, saying the biggest one is that you can be strong and independent and capable and yet still ask for help. I of course really appreciated her sharing this, as that particular lesson seems to be a lesson I'm personally learning over and over – that asking for help isn't a sign of weakness. It was another wonderful and unforgettable day on the Camino de Santiago for our family.
Tomorrow we will reach the end, and I know for me it will be filled with emotions. We really appreciate your thoughts and following along with us.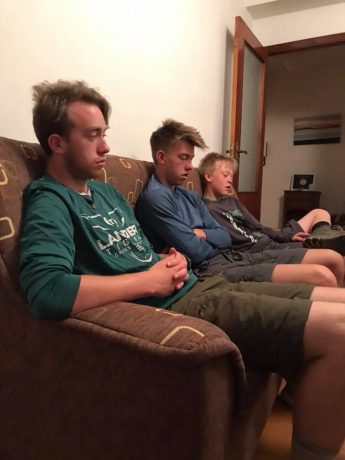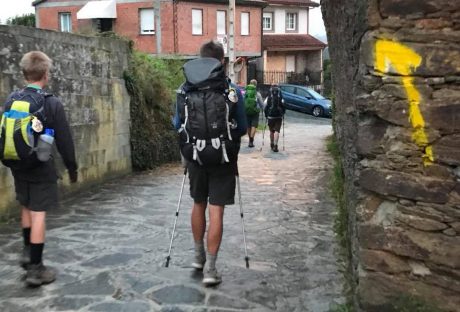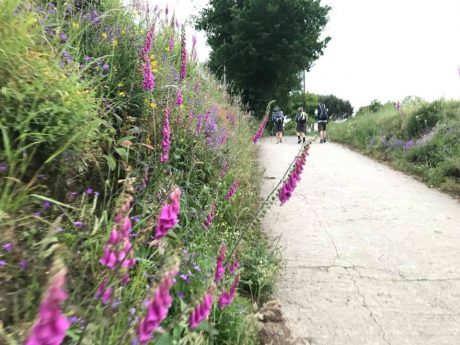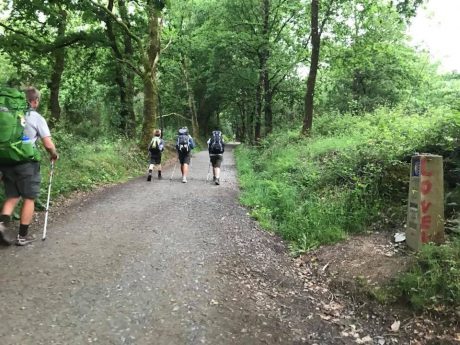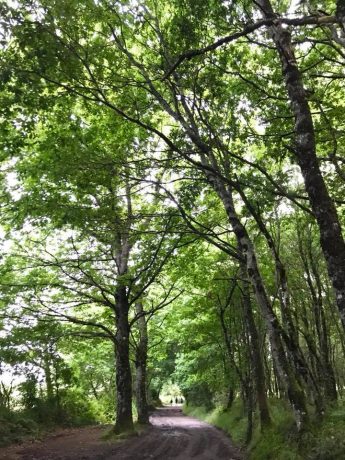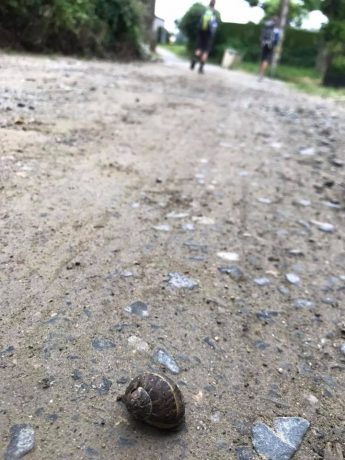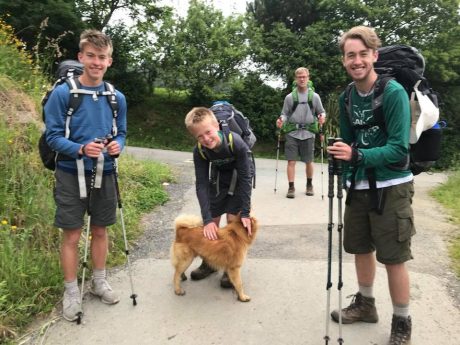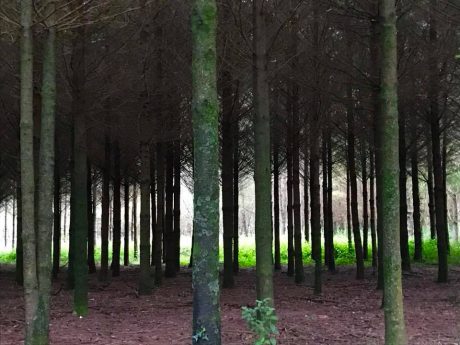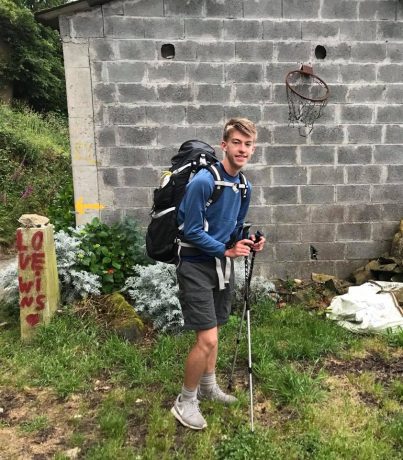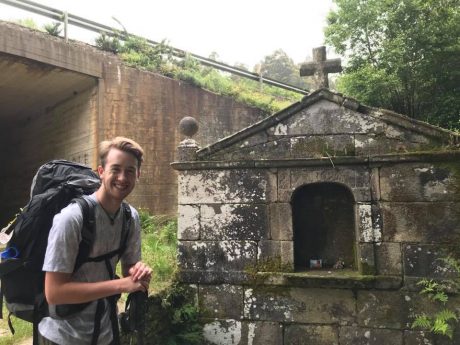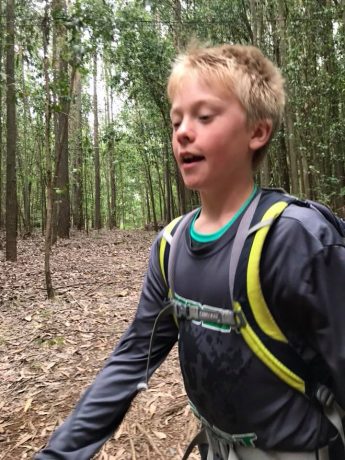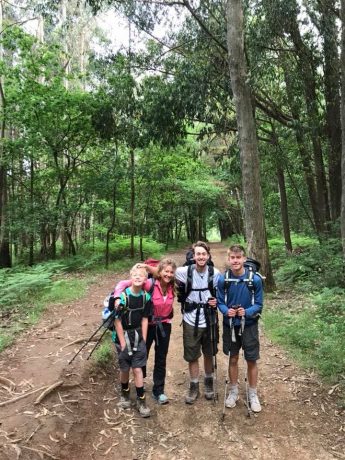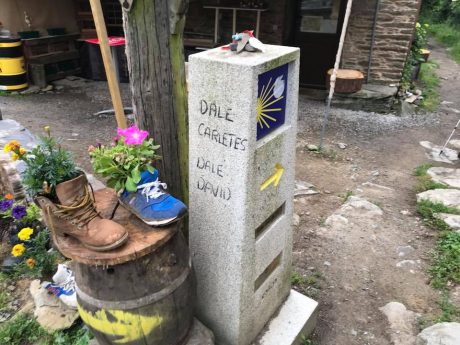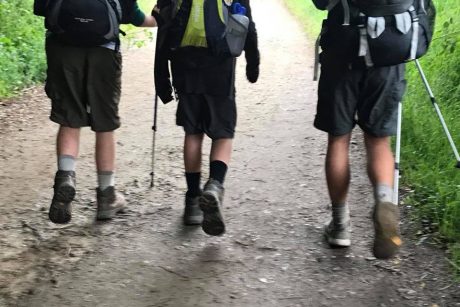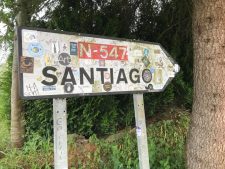 Related blog posts:
Spain or Bust: Camino de Santiago Here We Come 
Day 1 on the Camino de Santiago.
Day 2 on the Camino de Santiago.
Day 3 on the Camino de Santiago.
Day 4 of the Camino de Santiago.
Day 5 on the Camino de Santiago.
Day 6 on the Camino de Santiago.
Day 7 on the Camino de Santiago.
Day 8 on the Camino de Santiago.
VIDEO FROM DAY 9:

NEXT: Day 10 of our Camino